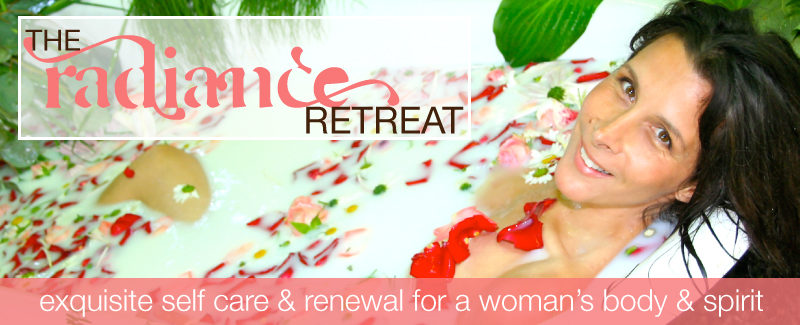 …I want to take you on a magical journey where you will literally Rejuvenate into a Radiant new YOU

Radiant Beauty does not come to us or from us; it comes through us. I want to show you how to be RADIANTLY beautiful by releasing blocks to your beauty and enhancing your natural radiance.
How You Treat Yourself has EVERYTHING to do with how you Look and Feel, and how Others Experience and Treat You
You attract exactly what you radiate. Beautiful, Radiant women know this…
Reclaim Your Radiance
If you are feeling:
exhausted because you are over-giving and under-valued at home, work or in your love life
a lack of self-trust and not placing a high value on your self care
you don't stand out in a room of women- lately you feel every woman is sexier than you
stressed and overwhelmed by not eating right, sleeping enough or taking care of yourself
out of alignment with yourself due to unsupportive thoughts, emotions or habits
uninspired by your beauty routine- or unimpressed with its results
invisible, hiding or unhappy with who you see in the mirror
out of touch with your Sensuality, Beauty and Power as a woman
Self-Care Isn't Selfish~ It's Sacred
Exquisite Self Care reconnects you to your essence as a woman. When you take exquisite care of yourself you will radiate something special most people don't see everyday. Without this, you literally lose your Radiance, Magnetism—ATTRACTIVENESS.
Your Guide for the Journey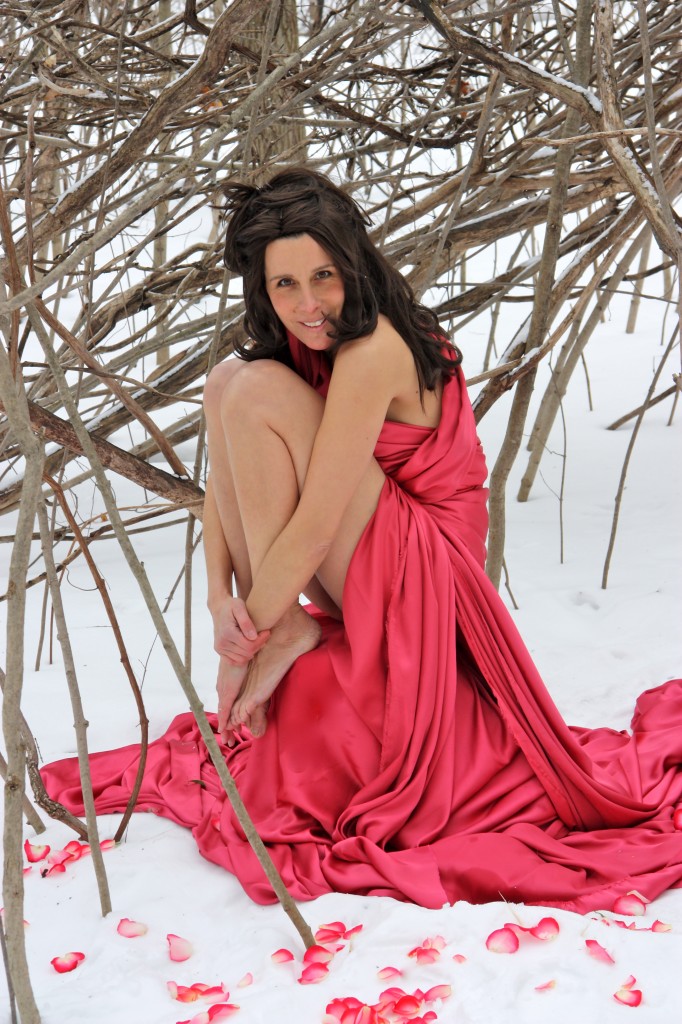 My name is Shakaya and I always wanted to look and feel like a Goddess, but I had health challenges that made me look unattractive, plus I felt like there was nothing special about my looks. I was a Plain Jane. But deep down I wanted to be beautiful… I longed to know how to bring out my beauty and power as a woman. So I travelled the world interviewing stunning woment to learn the Secrets to their magnetic presence and beauty that I craved! When a woman feels radiant and beautiful, men are wildly attracted to her, and women want to be in her presence. I learned the secrets to vibrant health that revealed my radiant beauty and now I attract the attention, people and opportunities I always wanted. So can YOU!
A Unique Transformational Program
This is a gentle and powerful retreat providing NOURISHMENT and rituals of RENEWAL to help you release un-loving thoughts and habits that aren't worthy of you, so you receive the RESULTS you really want- to feel more CLEAR, ATTRACTIVE and BEAUTIFUL. We will be transforming your self care and diet, but not through Deprivation; that isn't healthy, beautiful, empowering or the feminine way. I believe women desire Inspiration, not deprivation. So I have created an exquisite experience for women that is gentle AND transformational that includes Ageless techniques for Radiant Beauty. And with my decades of experience in nutrition plus 12 years as a Raw Foods expert, I will show you how to literally drink and eat your way to an ageless, beautiful NEW you! I am known for my radiant raw recipes including my Italian CHOCOLATE GELATO made from ICE WATER- in minutes without dairy!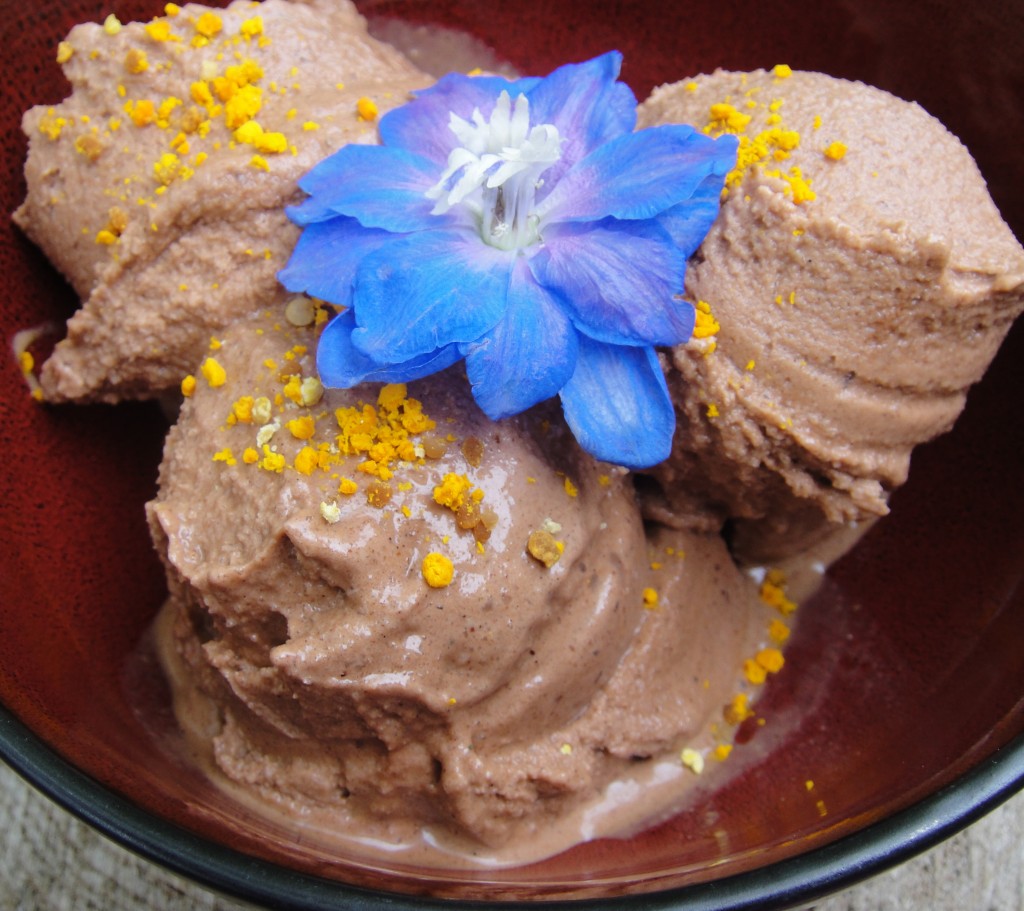 My Promise
This is an Experience, a Journey that reconnects you to your essence, which is Radiant Beauty, Health and Feminine Power as a woman. I will share Secrets that will infuse you with an alluring blend of confidence and Self-trust as you experience your sensual beauty. The focus is on Nourishing, Clearing and Cherishing you. This program contains expertly chosen beautifying practices to harmonize your body, emotions, weight and energy. Plus, I have included a menu of Rejuvenating Recipes to enhance your Beauty and Health, quickly and dramatically! ♥ The Radiance Retreat also has a fun Quiz to help guide you to the level of Raw Radiance that is perfect for YOU so you don't become overwhelmed.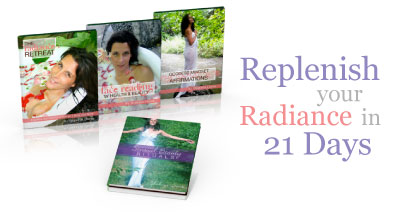 $195.00
Imagine three weeks devoted to YOU for a total mind, body, spirit RENEWAL


LAURA DISCOVERED A NEW LEVEL OF SENSUALITY & CONNECTION WITH HER BODY
I absolutely loved Shakaya's Radiance Retreat! I feel so sensually alive and playfully feminine! I learned so much! And I looked forward to receiving the daily emails. The recipes and daily Beauty Rituals guided me to discover a new level of sensuality and connection with my body that I had not experienced before! I feel I understand what beauty really means to me now, and I'm able to fully express and embody it. Thank you Shakaya for leading such an exquisite experience for all women! Laura Hollick soul artist www.soulartstudio.com


JOANNE SAYS THIS IS THE PERFECT RENEWAL PROGRAM FOR WOMEN
I'm so glad I did this for myself! Shakaya's gentle program honours the 'sacred feminine' and reveals how to feel and look naturally beautiful. I'd forgotten all about "face reading" and how important it is in analysing the health of our bodies, and I love that this all-inclusive program shows you how to analyse your personality type and therefore structure the diet to suit YOU. The 21 daily, uplifting, beautifully written emails keep you on track, and are like having Shakaya right there with you. Oh, and Shakaya's recipes? To live for! I'll be taking many of gorgeous rituals of The Radiance Retreat into my everyday life, including daily tipples of "Fire Water" (yowza!), the evening "Peppermint Priestess Foot Scrub" ritual for blissful sleep (cue delicious sigh), and the "Blossoming Lotus" meditation-in-motion (LOVE it!). I feel that I'm now even more in the flow of life, and that I'm much gentler with myself. The program materials themselves are truly beautiful– and Shakaya's words are like profound messages from Spirit, whispering directly to the feminine soul. In fact, I printed out the entire program and placed it in a binder, so that I can have it near me as a constant source of inspiration and guidance. If you feel that it's time to honour your body-temple, and if you're craving gentle, supportive wisdom and inspiration, then this truly is the program for you! Thank you for creating this truly unique retreat, Shakaya. Joanne Newell Rich Radiant Real www.richradiantreal.com

…click here to see the testimonials of more REAL women whose lives have been transformed by The Radiance Retreat!
The Radiance Retreat is for you if you want to:
♥ REJUVENATE your looks right before your eyes

♥ RADIATE vibrant beauty that is feminine and MAGNETIC

♥ RELISH food that makes you feel Vibrantly Healthy and ENERGIZED

♥ RAISE your Standards as a woman

♥ REFINE your palette so you CRAVE fresh and Natural foods

♥ RECONNECT to your ESSENCE and power as a woman

♥ REVEAL a more relaxed, SENSUAL, FEMININE and BEAUTIFUL you!
…and You'll Enjoy these BONUSES:
♥ As a BONUS you will receive an Affirmations Booklet featuring 101 of my most POWERFUL Womantras and Affirmations that have created amazing results for me, and I know they will do the same for YOU once you start using them daily. I've also included my 4 Step process to create your Intention and Personal Affirmation for your Radiance Retreat. This is one of the tools used to cultivate a Goddess State of Mind.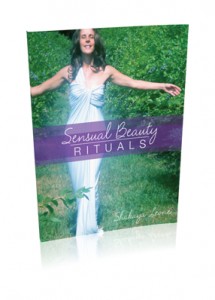 ♥ Every day of your Radiance Retreat, like a special gift, you will receive in your inbox a Sensual Beauty Ritual for that day to hlep blossom your sacred self care, femininity and radiance…this is a stand alone 21 Day program and you receive it as a BONUS in the Radiance Retreat!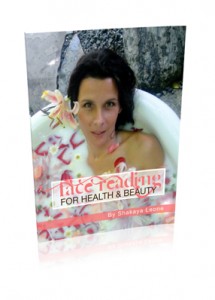 ♥ You will also be introduced you to your MAGIC MIRROR and how to look deep into your body by looking at your face- powerful and practical wisdom that you can use everyday.
Your Magic Mirror
hair loss
insomnia
break-outs
weight gain
exhaustion
hormonal imbalances
illness
stress
…and even our insecurities show up in the mirror
The mirror is your friend, and good friends always tell you the truth. Your face is a reflection of everything that is happening INSIDE your body, and you can learn to read your face like a map.  Knowing how is incredible power at your fingertips…This is a skill you can learn that will change how you look in the mirror forever!
How this ONLINE Retreat will Flow
♥ Upon purchase you'll instantly receive a Welcome Packet to your inbox which includes the entire The Radiance Retreat so you can get started right away!
♥ Included in The Radiance Retreat are written materials, photos, video and audio, all delivered online, conveniently for you!
♥ You will also receive The Radiance Retreat Recipe Book full of dozens of my FAVORITE Radiant Raw Spa Recipes that are all Gluten-Free, Dairy-Free, Sugar-Free, Wheat-free and Vegan. Best of all they are quick, easy and DELICIOUS and will enhance your energy, health and beauty in an atmosphere of Paradise, not Diet or Deprivation- Guilt Free!
♥ EVERDAY of The Radiance Retreat you will receive an email from me with ONE Sensual Beauty Ritual to focus on for that day. Every one of these Beauty Rituals are powerful and they take only minutes a day…
Imagine 21 Days of Radiance and Renewal to immerse yourself in…Get ready to experience YOUR Transformation! All these components are brought together for the most immediate and  DRAMATIC impact during your Radiance Retreat in 21 Days!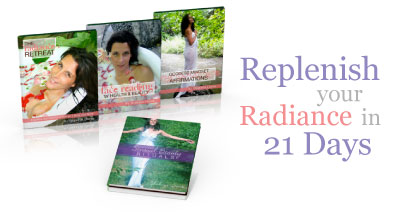 $195.00
Imagine a Woman in Love with Her Body…
Imagine a Woman who Cherishes Herself…
Imagine a Woman who Lives Her Dreams…
That Woman is YOU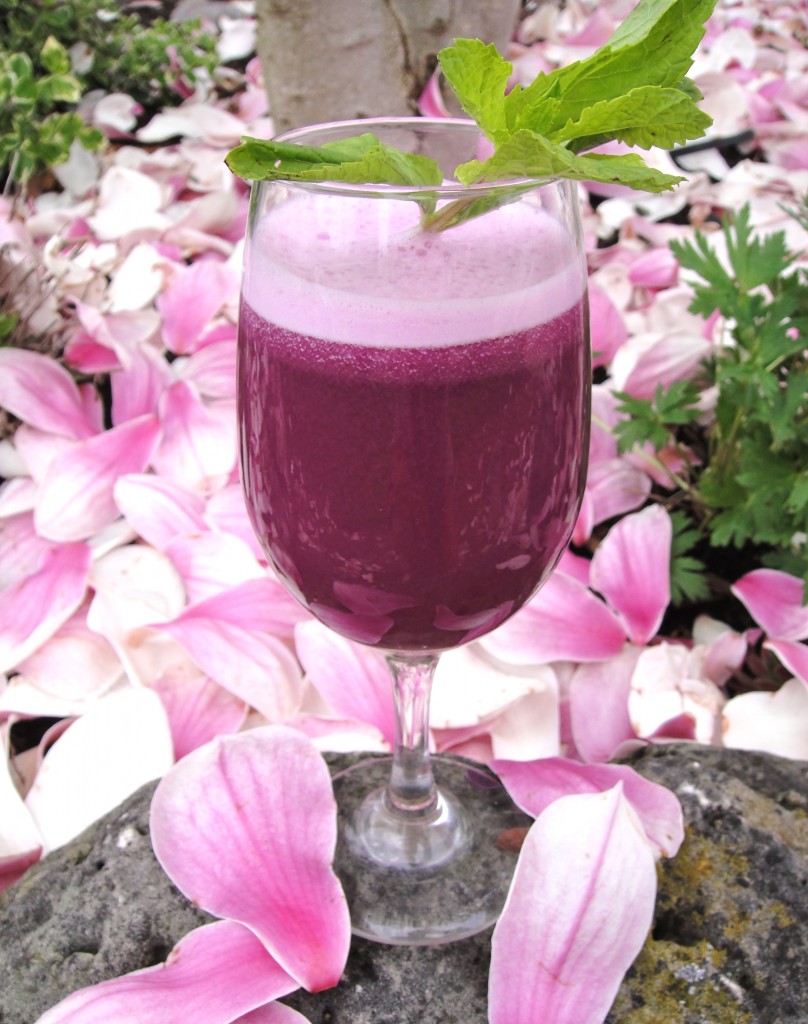 During your Radiance Retreat you will:
♥ Learn the #1 most VITAL step to begin your journey with

♥ Discover how to READ YOUR FACE for health and beauty and interpret what that blemish, mole, wrinkle really means. (They're not as random as you might think!)

♥ Incorporate in 3 powerful Daily Protocols that will absolutely change your life

♥ Discover ANCIENT Beauty Rituals that lower stress, smooth lines, uplift mood, make your energy soar, deepen sleep & enhance your natural beauty

♥ Enjoy Exquisite Self Care that will bring out your Feminine Mystique

♥ Learn about Teas that will noticeably THICKEN your hair & soften your skin

♥ Cultivate a Goddess Mindset which ATTRACTS more by doing less!

♥ Discover an EASY technique to ground you in your feminine power that will visibly soften your energy, take the edge off stress and make you feel radiantly beautiful the very first time you try it

♥ Enjoy delicious, nutritious, real, whole, organic, raw food from the Earth that will Detoxify and BEAUTIFY you physically and emotionally

♥ Discover the easy practice you can do every day to balance your HORMONES so you stay slim and happy

♥ Learn the breathing technique that can DRAMATICALLY lower your stress in seconds and restore your clarity, focus and energy and relaxation

♥ Discover what to put in your body FIRST thing in the morning to prevent you from over-eating all day

♥ Discover which foods harm you, hold you back and aren't WORTHY of you, and how letting go of them is the turning point in your Transformation

♥ Discover how YOU are rejecting the feminine and how this is putting you at risk for Heart Disease, Exhaustion, Depression, Anxiety and Overeating, and how to get into Alignment instead

♥ Learn the one daily technique that will turn on your SENSUALITY

♥ Enjoy a PROVEN technique that will flatten your tummy while you EAT

♥ Look and feel 10 years younger in 21 Days

♥ Strengthen your Standards as a woman and feel more Confident

♥ Be tapped into your powerfully feminine energy where life flows for you with EASE and GRACE
And SO MUCH MORE!
This is YOUR time to invest in YOU and uplevel how you see yourself and how others see you. Get ready to awaken to your most beautiful self EVER on this your most remarkable journey of self-discovery yet!
LOVE your body, every inch of her!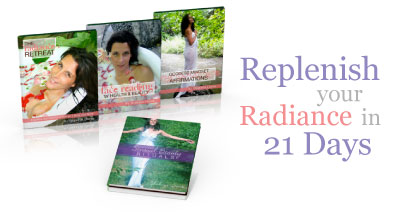 $195.00
Home | About | Media | Articles | Recipes | Blog | Products | Events | Contact
Disclaimer: We make every reasonable effort to ensure that we accurately represent our program and its potential for detoxification. However, we make no guarantee that you will detox your body or receive the results of our other clients, and by agreeing to use our program you accept the risk that transformation will vary by individual and cannot be guaranteed in any respect. The actual results you experience will depend on a number of factors over which we have no control, including your individual effort, committment and unique circumstances. You agree that we are not responsible for your failure or success.
www.EarthEmpress.com | All Content © 2011 Shakaya Leone