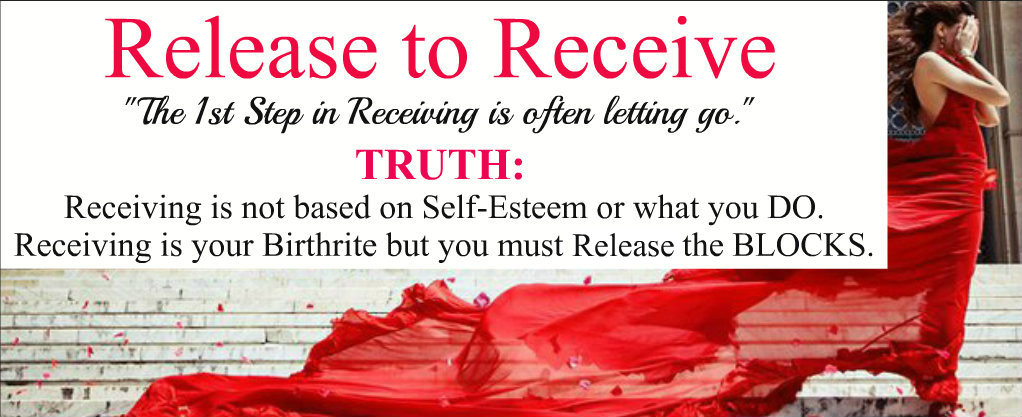 If you want to Receive more LOVE, MONEY, HEALTH or ANY Abundance – You must STOP blocking it!
Receiving is your Birthrite and is as natural as breathing but we have been conditioned otherwise…
Women today are STRUGGLING to Receive in every area of their lives…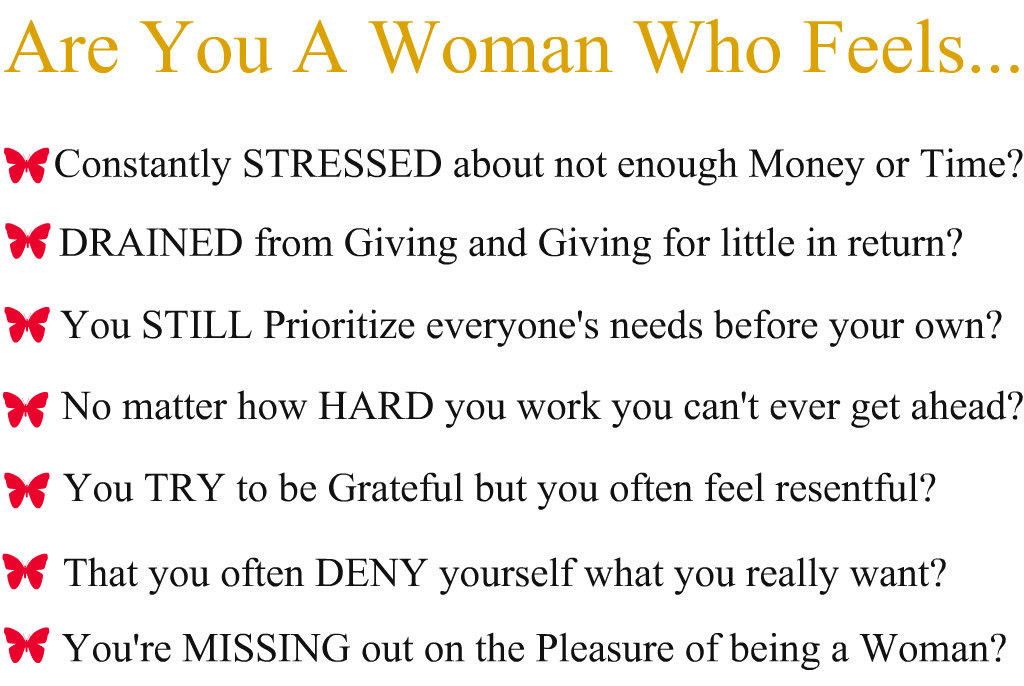 Receiving is a SKILL. It's supposed to be as easy and natural, but women today have lost their capacity to EASILY receive because we've been taught to feel SHAME for wanting and GUILT for Receiving!
Receiving is NOT Wrong or Bad… you KNOW that intellectually, so why is it so difficult to Receive? Because you have been trained as a Woman to REPEL Receiving!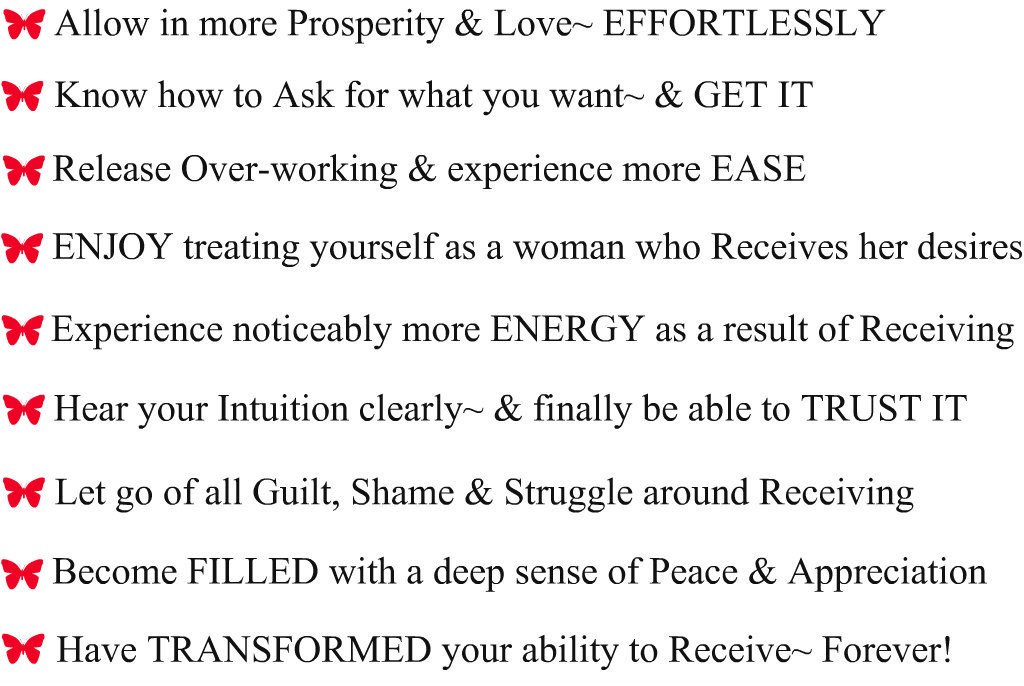 So who am I and why listen to me?
I'm Shakaya Leone and I am an Abundant Receiver!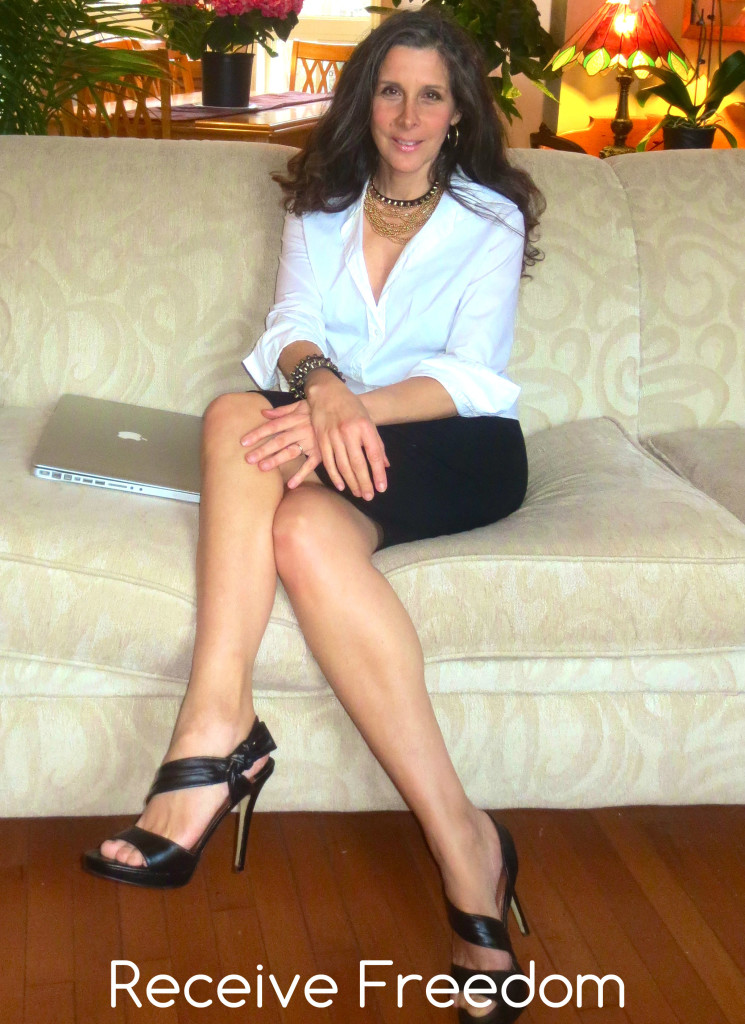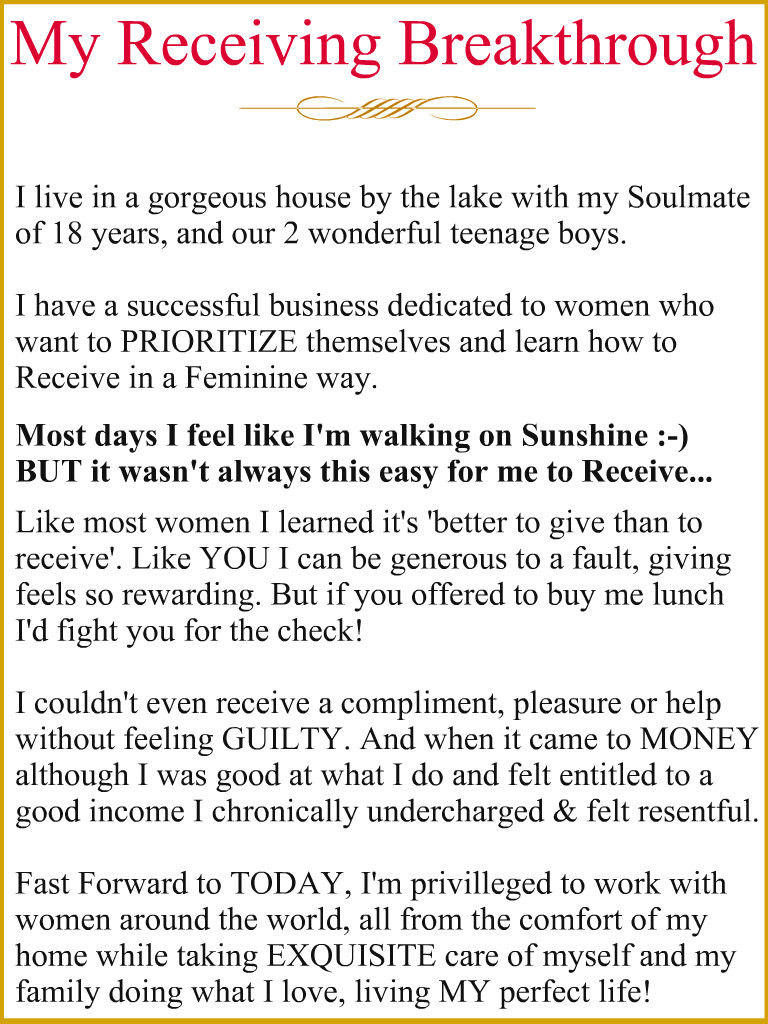 Learning how to Receive makes you an INVITATION to everything you desire.
But FIRST You Must Learn How To Release The Resistance You Have To Receiving!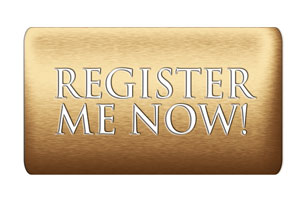 Ready to become a Receiver?
This Online program includes a 20 min BONUS CALL with Shakaya (Value $500) to show you HOW


Ready to Receive? Most women THINK they are…
Hear what my clients say about Receiving now!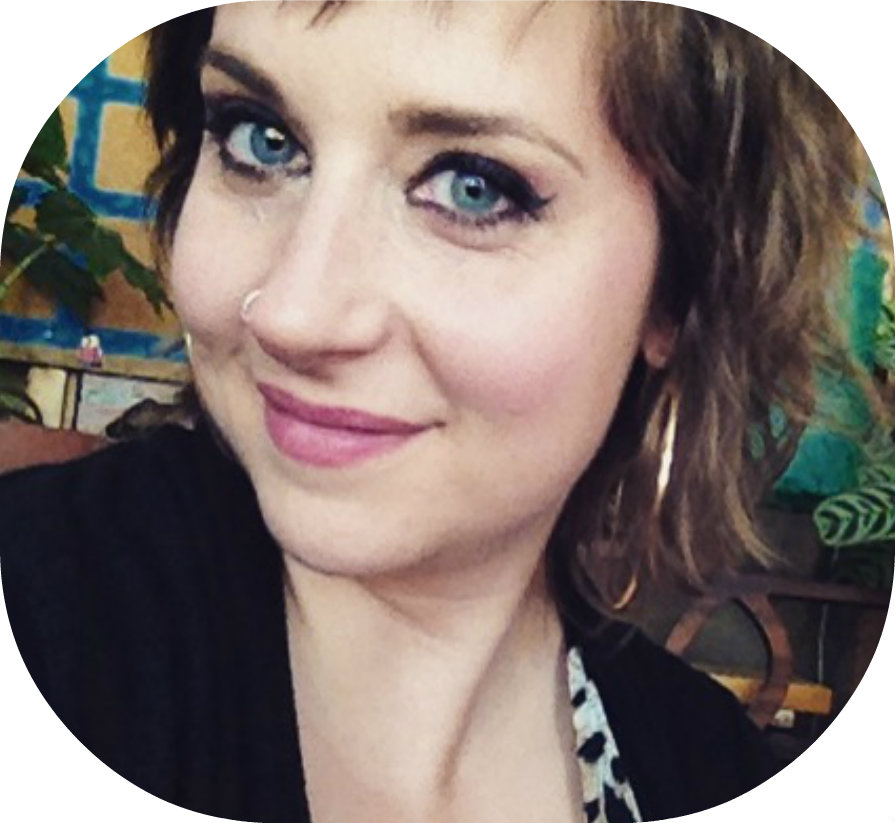 I am rocked to my core.
My work with Shakaya has shifted me into receiving in a radical way, bringing me deep into my feminine! I was blown away by her dedication, passion and commitment to my receiving. She opened portals to my soul to bring me deeper into my true, authentic feminine. After the very first session my entire rent got returned to me magically, and I was treated like a VIP at a party. I have softened my resistance to receiving and now connect with my feminine in such a graceful way. Synchronicity after synchronicity continue to find me and there's no denying my power to receive now! I am SO grateful. Every woman owes it to herself to activate her feminine formula of receiving with Shakaya- I'm so glad I did!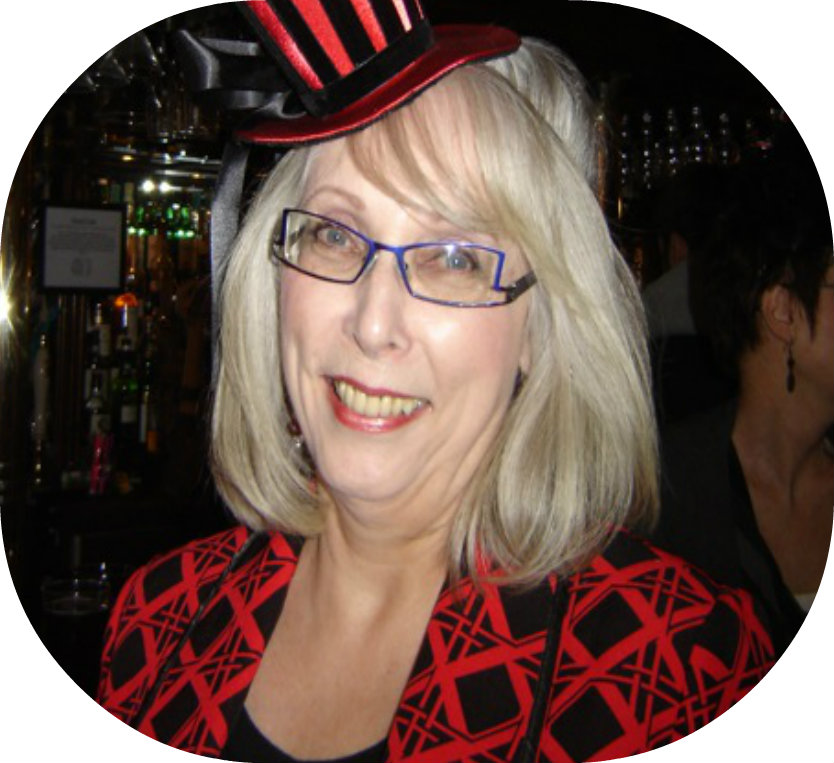 I am very impressed with Shakaya Leone's course on Receiving! I've had the pleasure of knowing Shakaya for many years and she clearly knows how to receive. I have a wonderful life, but there are some things that hadn't been coming my way and now I completely understand why and how to shift that as I step more into my own feminine power. Shakaya's course is packed with ancient knowledge of the feminine plus modern practices that have transformed my receiving as a woman forever. For one thing, I realize how in our society we spend so much time in masculine behaviour that we lose some of our feminine essence- this is no longer an issue for me.
I have re-discovered parts of me that have been lost and I now am feeling my femininity in a brand new way! Thank you so much for putting this course together Shakaya, I am already seeing benefits from it! I am so excited and motivated and feeling that everything is possible for me. I know in my heart that my life is going to change in ways I can't foresee as yet. What I can see, is that it now is within my power and it is totally up to me. Your course will enhance the life of every woman who ALLOWS herself to receive it!

Carol N.,
The Boomers Guide To Meeting Mr. Right

In just a few short sessions, Shakaya completely transformed my way of thinking. After years of hard work, struggle, exhaustion and frustration, I was ready for something new so I said YES. Shakaya effortlessly opened my eyes to the fact that as women, we give and give and completely drain ourselves to the point of depletion and then resentment. This is exactly what I had been doing WRONG.
Shakaya helped me remember that we are deserving of so much MORE. I was intrigued but didn't know how to stop myself from falling into my same-old negative patterns of complaining and feeling drained by my life! Shakaya taught me how to let go of my fears and blocks in order to truly realize my life's goals and desires. The process had soon lifted huge weights off of my shoulders and for the first time, I could see my life clearly and I feel powerful!
Since our sessions have ended, I have become a completely reformed Receiver! And I am seeing the fruits of my labour- my life has completely shifted and I have started receiving the ABUNDANCE all around me! I will never be over-worked and exhausted again….for Shakaya has taught me that Life Gives.….and we as women just need to learn how to Receive. Thank you Shakaya!
Leokadia, The Ridiculous Girl Blog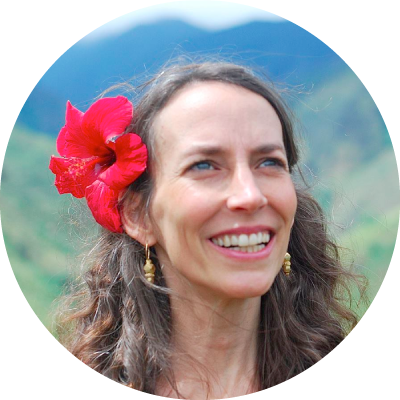 It was a joy and privilege to work together with Shakaya. Each session I felt a relief and a happiness wash over me, as I realized more and more how natural it is to receive, let go, celebrate, be kind to myself and deeply listen to my hearts desires.
Shakaya clearly went through the journey of receiving herself, in great depth. By sharing her own experiences I was able to recognise my own limitations and blocks to receiving in my life. Shakaya graciously guided me through my blocks and resistance that were still present in me. By looking my 'stuff' in the face, I was able to release them and create space for more creativity, flow, happiness and ABUNDANCE.
What I received from this journey is that loving and caring deeply for ourselves unconditionally, is an absolute necessity for a wildly THRIVING life! Thank you dear Shakaya, for creating this course and being my mentor.
Fleur Van Til, joylovegrace.com

Three days after I made the decision to sign up for the private receiving mentorship program with Shakaya I received an unexpected sum of money! During the program I asked for a raise and not only got it but was promoted! And since the program I have been receiving money, gifts and invitations almost constantly- I feel like I am in the flow now in a way I never was before because of the practical practices and awareness I have now that has opened me to receiving, and I'm so grateful!!
Melany D.

Before I did the Receiving course I used to reject people and opportunites I wanted without even realizing it! After just the first class my eyes were opened to receiving and it blew my mind how much I was blocking myself! NOW I can honestly say I know how to receive and the results have been simply MAGICAL. Thank you Shakaya!
Alysse L-H.

I have learned alot about myself and how I created debt in my life. Through the process Shakaya shares about LETTING GO I was able to open my heart and change my whole perspective about debt and receiving. I was so STUCK and frustrated and now I feel like a new person- relaxed and free and more confident about my life. I feel motivated and know I will be free of this debt sooner than I ever could have before because I have been releasing things I have held onto forever and now already I've been receiving help with a plan and also support from my family. Thank you Shakaya for your compassion and dedication that has lifted me out of a dark place and put me on a path of becoming a bountiful receiver.
Clementine M.
IT'S TIME FOR WOMEN TO RECEIVE! ~ Shakaya Leone

Shakaya Leone is an Earth Empress who elevates a woman's life into an experience of radiant, feminine, sensual beauty. Shakaya is a fulfilled wife and mother and founder of Earth Empress. Women from around the world work with Shakaya to discover the magic of prioritizing themselves through Exquisite Self-Care and how to Receive in a Feminine Way.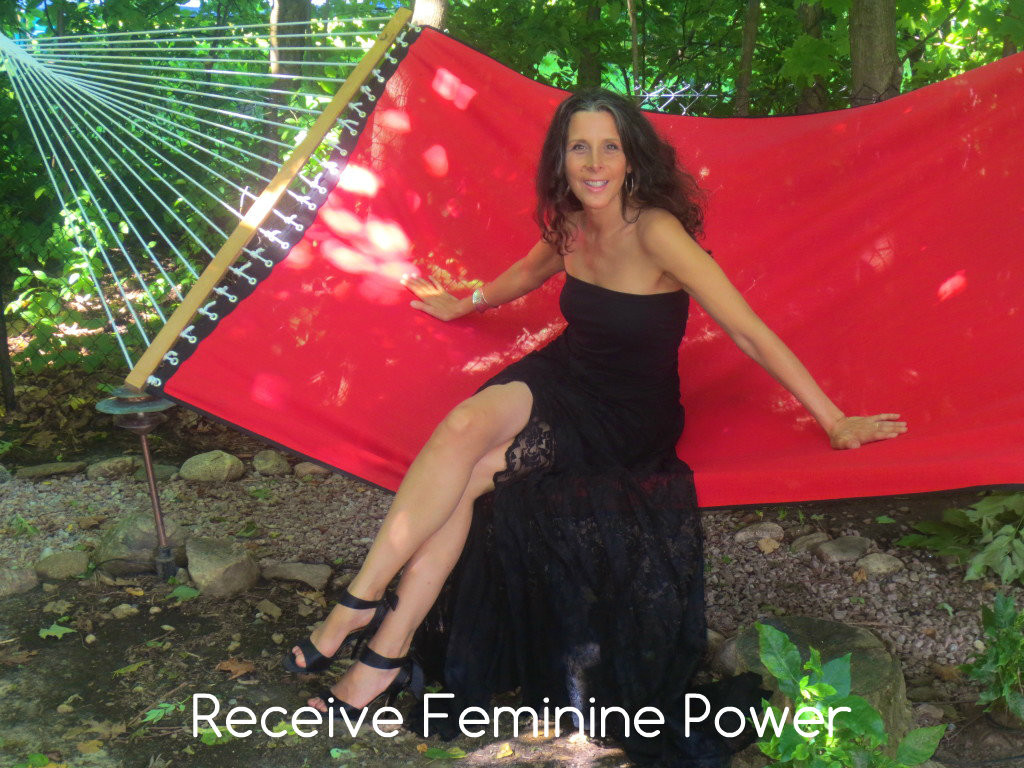 If you're READY to stop Struggling & Settling,
Release to Receive NOW
---
Disclaimer: We make every reasonable effort to ensure that we accurately represent our program and its potential for transformation. However, we make no guarantee that you will receive the results of our other clients, and by agreeing to use our program you accept the risk that transformation will vary by individual and cannot be guaranteed in any respect. The actual results you experience will depend on a number of factors over which we have no control, including your individual effort, committment and unique circumstances. You agree that we are not responsible for your failure or success. As per industry standard, we don't offer refunds on programs that can be downloaded and viewed. However, if you are truly READY to commit to this journey and do the work in this program, we're confident you too will become one of our best testimonies with amazing transformation that thrill and delight you. We can't wait for you to get started!