Shakaya!!! After trying your cleanser that you posted on facebook, I had to buy your book!  It did not disappoint!  It is a wealth of earth nourishing beauty knowledge.  So far I have done the milk bath, Spirulina mask, the coffe-ground scrub, the almond/neroli body scrub…and of course what started it all was your incredible yogurt cleanser!  My skin is so soft and I am getting so many compliments on my healthy glow!  I love you and your book which has been such a blessing in my life.

Lisa
I am SO very happy when I receive emails like this about Naked Beauty!
Here are a few of beauty treatments from the Soul-Spa that I teach you how to create right at home.
conditioning cleansers
Cleansers that work best are made from natural sources that have active essential oils and fresh ingredients. You don't want to strip the natural oils from your skin as this throws off a healthy pH balance. Removing surface residue while providing hydration is the foundation of healthy skin. Each one of these recipes is balanced with water-based and oil-based compounds, with a creamy texture to sweep away impurities and leave your skin clean, hydrated and glowing. The essential oils add another degree of hygiene and beautification. You will find that these holistic skin treatments are luxurious to use, cost only pennies a day and are easy and quick to prepare for flawless skin. Most of the ingredients are already in your kitchen.
Caution: If you have sensitive skin or allergies to any of the ingredients, avoid using them. Please be sure to test each mixture on your wrist for 24 hours before putting it on that gorgeous face of yours.
Here are the three best cleansing treatments I have found that work for virtually everyone. They are designed to truly feed your skin. They are all elegantly simple, fresh and fast, plus they smell euphoric. Remember, for a beautiful countenance, do not stop at your face. Include your neck and décolleté in all your cleansing and moisturizing regimes.
morning breeze cleansing lotion
Yogurt, Olive Oil and Honey make a creamy, light beauty treatment that contains a healing helix of nutrients to cleanse and nourish your skin. Good for oily, normal and combination skin types.
1 T yogurt
1 t lime juice
1/2 t honey
½ t olive oil
2 drops neroli essential oil
yogurt contains lactic acid which used in skin-care treatments has the ability to improve the texture of your skin.
olive oil used for the past 6000 years by Mediterranean women as the prized ingredient in beauty treatments, cleansing and body care, olive oil is a relatively diffuse and inexpensive antioxidant packed, moisturizing emollient still found today in modern soaps, shampoos, conditioners and creams.
honey is a natural humectant that attracts and binds water to the surface layers of the skin and is anti-bacterial.
lime juice refreshes and clarifies the skin making your complexion brighter and its antibacterial property is beneficial in the treatment of acne.
neroli essential oil also known as 'Orange Blossom' oil requires about 1,000 pounds of these flowers to produce 1 lb of oil.  It has a refreshing, spicy, floral aroma and is very regenerating for mature skin and balancing for oily skin.
method
Combine the yogurt, honey and oils and mix thoroughly. Spread cleanser over entire face and neck avoiding the eye area using circular strokes. Rinse with cool water and apply your favorite moisturizer.
organic hair
Here is a vlogpost on how to condition your hair while you sleep so you wake up with civilized, lush hair .
Take exquisite care of your hair with organic coconut butter and pure essential oils and wear your crown with confidence!
http://www.youtube.com/watch?v=nzDLmZLin7c
For more tips on organic hair care, read my book Naked Beauty.
In-Joy!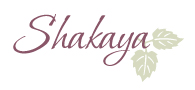 ps. Receive a complimentary excerpt of  NAKED BEAUTY. Get your copy here  STORE