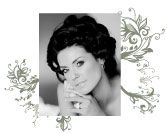 I am in love with Naked Beauty…the yogurt mask is one of my families favs (yes my little boys even use it;) My skin looks bright, fresh and smells divine. I love using this as a part of my own sensual template.
Shakaya is true empress, a feminine beauty in every sense. If you don't yet have Naked Beauty-you deserve it!
Tara Marino
www.elegantfemme.com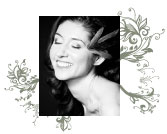 Shakaya's 'Naked Beauty' creates a portal into the most sensual part of yourself. I devoured this book like a lover hungry to know every crevice and nuance.  If you want to feel the intoxication of the natural high, I highly recommend this book.
Laura Hollick
Soul Artist
www.soulartstudio.com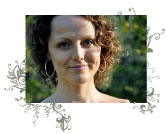 With compassion, hands-on wisdom, and passion, Shakaya Leone has written the book women have been waiting for. Naked Beauty is a book full of delicious, easy and practical ways to finally treat our bodies as our temple, and let it reflect and radiate the stunning beauty of who we truly are.
Chameli Ardagh
Founder of Awakening Women Institute
www.AwakeningWomen.com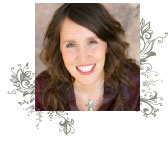 While we all know we should put good things in our bodies, Shakaya Leone makes you really want to put only good things in.  With love, humor and smarts, Shakaya inspired me to trade in my breakfast sausage for a smoothie, and my body temple and I are eternally grateful!
Christine Arylo
Author of Choosing ME before WE, and co-founder of Inner Mean Girl Reform School
MeBeforeWe.com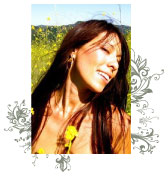 Naked Beauty is the most current and deliciously crafted guide taking you deeper into your inner and outer juicy experience! Shakaya keeps it real, raw and refined thruought the entire journey.  Thank you Shakaya, you have really inspired me on a whole new level!
Juju Namjai
Raw Mom/Singer-Songwriter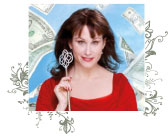 Like money, beauty is a spiritual thing. And just as beauty isn't one dimensional, Naked Beauty is layered with simple tips to fundamental basics to profound insights– all designed to bring out the natural beauty that exists in every woman. No matter how busy we are, we feel better when we look our best and when we take care of ourselves.

With all the self-loving pampering treasures in Naked Beauty, Shakaya can make any woman excited about taking care of herself. She has inspired me!

Morgana Rae
The Charmed Life Coach and Money Magnet Queen
AbundanceandProsperity.com

Every now and then a quiet, elegant book finds its way into your hands. It brings with it a beautiful, radiant voice and simple message that you know everyone should hear. Naked Beauty is one of those books we all should read, while eating a delicious living food, like blueberries, and remembering who we truly are.

Shakaya, thank you for reminding us so well.

Ani Kaspar
Author of Pelicans, Coconuts & Butterflies: Conquering Cancer with a Life of Soul
www.pelicanscoconutsandbutterflies.com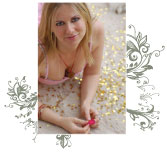 My love and respect for Shakaya as a natural woman in this modern world is immense. Shakaya is full of joy, yet grounded in love and being. Her family is her greatest love and she nurtures like a fierce lioness. We become her extended family and she holds us tenderly to her bosom as she guides us through her world of natural beauty. Wisdom flows through her and we are the lucky ones who get to drink it all in. Naked Beauty is written with love, in love and by love.

Shazzie
Author of five books
Shazzie.com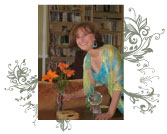 What you've done is so entirely awesome Shakaya, it's beyond words. Naked Beauty will make you famous and wealthy and will inspire thousands of women to a whole new level of connectedness within themselves. This is what women truly want – to be their healthy, Divine self, and you are an example of that!

Shakaya, you have so eloquently revealed the truth about living beauty from the essence of who we are as women. The depth of insight and wisdom, holistically wrapped and woven into practical teachings of how to live in harmony with nature and thus transform ourselves into vibrant, radiant goddess beings, is unparalelled.

I have always known you to be an amazing speaker – you are a truly gifted writer. Your words literally jump off the page into my psyche, delighting, challenging, resonating with truth. Living attuned to nature is simple, and sacred, and sensual, and satisfying. What you have done is taken vibrant living into its full integrated expression where it is enticing…a sensual calling for any woman to be her true empowered Goddess self!

Nisha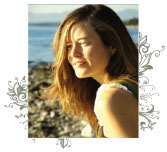 Shakaya Leone is one of the most remarkable, heart-centered, healthy, loving, feminine and generous women I have had the delight to meet. In her book Naked Beauty, Shakaya draws on all these qualities and much more, to offer a truly unique and richly woven volume of tips and guidance, helping every reader to embrace their true beauty and shine, just like she does.

ENJOY this delightful, inspiring offering from a true Earth Empress.

Angela Stokes-Monarch
RawReform.com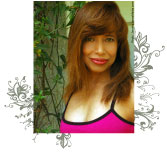 The title of the book says it all! Most women do not realise their own Naked Beauty. Yet when we are able to appreciate and pamper ourselves, we discover an enchanting queendom within us! To live in this magical domain called the physical body temple without consciously caring for it is akin to criminal neglect. Shakaya's book Naked Beauty, provides a very important and necessary guide to embracing our female beauty, caring of it and reasons for rejoicing in this incredible gift that is ours to share with the world! I highly recommend this book as a sure hit for every woman who takes the time to follow the treasured advice and tips offered!

Dorit
Green Lifestyle Film Festival CEO & Board President
Author, Celebrating Our Raw Nature Books 1 & 2
GreenLifestyleFilmFestival.com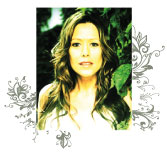 As a People Expert and Life Coach, I am constantly researching information that supports my clients, viewers and readers to execute behavioral changes for better living and happiness. Naked Beauty has opened my eyes to the integral role that diet plays in our ability to balance our bodies' bio chemistry resulting in happiness, optimal thinking, radiance and overall wellbeing. Shakaya Leone's inspiring philosophies are truly a must for anyone committed to living their best life and exploring their most irresistible self!

Robin H-C
Author of Thinking Your Way to Happy!
ThinkingYourWaytoHappy.com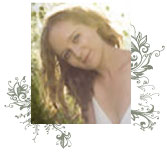 With Naked Beauty, Shakaya Leone has created a sumptuous guide to rediscovering our own inherent natural beauty. We are reminded of the ancient wisdom of our ancestors who knew that nature has all we need to restore health, energy, balance and beauty from the inside out. Shakaya's words inspire us to nourish ourselves – literally and figuratively – and ask us to reflect on what we put in our bodies, and on our bodies. She shows us that the fruit, vegetables, greens, flowers, spices and herbs that are not only delicious, they also have hidden medicinal and beautifying properties, and she shares simple recipes, and tips for soothing physical symptoms and imbalances, and restoring well-being. This book is a sensuous meditation on true, deep nourishment, and a call for celebration of vibrant vitality!

Layah Jane
Folk/Soul songstress
LayahJane.com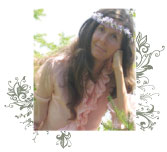 Naked Beauty is a delicious romp through a meadow of beauty to delight your being and bring forth your own radiance without regime!

Nadine Artemis
LivingLibations.com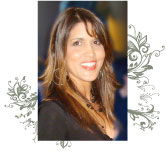 Shakaya Leone has the voice of a lamb and the spirit of a tigress; her constant and intense search for what is right and good and her ability to stand up against all our cultural biases knows no limits.  Shakaya's book Naked Beauty is a compelling offering of hers that I'm particularly drawn to. Her ability to express her heart and knowledge through the written word is pure majesty.  When it comes to health and beauty, I listen to what she has to say. Naked Beauty is a feast for any woman who knows that she deserves the best and wants to take care of her glow from the inside and out.

Renée Sukie
Art Expressions by Renée
ReneeSukie.com

Beautiful words, pictures, and recipes created by an Earth Empress. Naked Beauty will inspire you to discover your own beauty, which begins with a smile that delights your face as you glide through these beautiful pages.

Dr. Carolyn Dean MD, ND
drcarolyndean.com
Shakaya is a light-house for those of us who wish to come into the power of our full femininity. Her book, Naked beauty is a refreshing revelation of the source of true beauty: our own true nature with a little help from Mother Nature. Shakaya will inspire you, remind you of your own shining essence and give you lots of simple, practical and deeply effective approaches towards blossoming into the beauty that you are.

Caroline Marie Dupont
Author of Enlightened Eating
CarolineDupont.com

I have a friend. She has a dream; a dream where every woman is beautiful, sensual and inspired. A dream where every woman has embraced her femininity and feels loved and empowered. No one who carries more magic and inspiration in her heart than Shakaya Leone. She is the most sensual and inspiring woman I have ever known!

Naked Beauty showed up in a whirlwind time of my life when it felt like I could not keep up any longer with the accelerating rhythm of my never ending to do list. What a gift it was… It showed me how simple it is to make the most satisfying and totally indulgent spa treatments at home. And, how essential it is to take time for pampering and dreaming. Especially during the whirlwind times!

I feel Shakaya was destined to write this book. I am savoring each and every word she has placed so lovingly into the enchanting spell of Naked Beauty…she is like a natural spring of wisdom… overflowing, refreshing, real and truly nourishing…how can all that ever be contained in one book? I hope there will be many more!

Sonia Todorva
Model and mother of two

Wow, I couldn't put the book down.

Naked Beauty is wonderfully written. I can't wait to try all the recipes and treatments! It's a beauty bible that every woman must own.

Thank you Shakaya for sharing your inspiring knowledge with the world.

Kelly Huang

Shakaya Leone has created the perfect woman's guide to self-empowerment, health and well being. Her personal growth amplifies to all that reads Naked Beauty that we are on ajourney of deep inner love and devotion – Shakaya touches the mind, body and soul of all of us. I'm honored and proud to have Shakaya as part of my team of writers in Women with Vision!™ Magazine.

Lorraine Leslie
Founder/Publisher
WomenwithVision.ca

The largest growth area in the beauty industry today is related to aging. Women are spending millions of dollars on anti-aging products in the hopes of retaining their youthful look. As a former model and raw foodist of 2 decades now at the age of 50, I believe that health and beauty are directly connected, and that detoxifying and alkalizing the body with live plant foods are the key factors for beauty, health and longevity. Shakaya's "Naked Beauty" is an invaluable read that will inspire you to embrace your own beauty, and glow from the inside out.
Shakaya is an extraordinary woman of vision and insight. Her heart-filled book "Naked Beauty" is complete with practical tips, fun treatments, pampering suggestions, delicious recipes and resources to give you all you need to live a healthier, more youthful and rewarding life. Not only is Naked Beauty a guide to wellness, it is a user's manual for the soul!
Natasha Kyssa
Author of The SimplyRaw Living Foods Detox Manual
SimplyRaw.ca

Shakaya has gorgeously redefined the word 'beauty'. I find her passion and enthusiasm absolutely contagious! Naked Beauty inspired in me a delicious sense of FREEDOM and reminded me of something that I had let myself forget; that attitude, celebration and appreciation for uniqueness are essential. And, how inextricably linked health and beauty are.

The chapter BECOMING IRRESISTIBLE just blew me away and really set the tone for me. It helped me see that the lens I view myself through sometimes can become cloudy. Reading Naked Beauty helped me to pinpoint the places I was self-sabotaging myself and reminded me of the undeniable truth that our thoughts and perceptions play a huge role in what we refer to as 'beauty'. And, that our diet is one of the foundational building blocks of those very thoughts! I love how Naked Beauty ties it all into one alluring package; the physical, emotional and spiritual aspects of true, natural, lasting, feral, feminine beauty that goes far beyond the mirror.

Now, I am pampering and nurturing myself in ways I never dreamed of. Now that I have Naked Beauty I think I'll just skip the midlife crisis since I'm having the time of my life reaping the benefits of her research and experience. Can you tell I love this book?

Kelli Haines
Research Assistant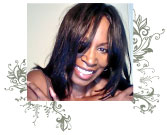 When I first received and read Shakaya's book Naked Beauty, I felt so beautiful and peaceful. Raw living foods changed my life after discovering I have Celiac Disease which turned into full blown auto-immune disease. What I learned in Naked Beauty though, is that you have to be Holistically Healthy…Mind, Body and Spirit. While living foods brought my body back, loving myself unconditionally made me whole! I realised that 'If I don't love me…how will anyone else ever love me the way I want them to?' Shakaya's love for ALL women is evident in her writing, and this book will show you how to be a Naked Beauty…Loving Yourself so that you can love and be loved!

Every woman should buy this book AND every man who loves his woman should buy a copy as a gift!

Jaie Benson
Wellness Guide & Lover of Life
Life2theMax120.com
Shakaya reminds us of several things we women forget, to our detriment and sorrow. First, we are unique, beautiful creatures who need to thrive in order to nourish others. Second, that health must be our most important consideration because it impacts every aspect of our bodies and our lives…including our beauty. I look forward to trying the recipes and beauty treatments in this book!

As an Environmental Science major, I can testify that we ingest and absorb too many chemicals through food/beverages and personal care products. These chemicals can be quite harmful, and I look forward to using Shakaya's teachings to clear my home of some of the worst offenders. Thank you for writing this book! I've very much enjoyed reading it, and will be sure to keep your words in mind as I continue to move through life.

Christine Clukey
Editor
Pinnacleproofing@gmail.com

Shakaya and I are in alignment regarding beauty and health. Our face and body is a reflection of our inner joy.When you feel healthy on the inside, it shows on the outside.The more women and men embrace the ideas in her new book, Naked Beauty, the faster we can heal the energy on our planet.

Mimi Kirk
YoungOnRawFood.com

Thank-you Shakaya for inspiring women to discover joy and empowerment through self care! Using your own healing journey as the impetus to teach and inspire others is wisdom in action. Naked Beauty speaks to the fundamental link between health and beauty and his book carries essential gems to support us in achieving both.

Jill Hewlett
Creator of HeartArt Designs and Wellness Coach
jillhewlett.com
I am beyond excited to recommend Naked Beauty. I must start off by saying this brand new delight by Shakaya Leone is nothing short of all sorts of amazing. With writing that is full of heart, honesty, wisdom, experience, love, and practical tips you will not only be filled with heaps of useful tools and fantastic recipes, but you will feel that she had YOU in mind as she wrote it. This book will inspire you and move you to not only put yourself first but relearn what you have always known… that you are scrumptious, delicious, perfect, worth it, pure magic, and sensationally beautiful. It reminded me of exactly who I want to be! Naked Beauty gently pushes and reminds us how to reconnect with Nature, our beautiful selves and health. We are so lucky to have a book like this!

Jamie Flannigan
CayenneKisses.com

Naked Beauty is a scentual blend of Shakaya's deep knowledge, understanding and commitment to radiant beauty for the inside and outside. Lather, lube and luxuriate in her luminous concoctions!

Jamie Abrams
Certified Yoga Teacher &Travelling Mama
RawYogaTeacher.com


What if every woman felt her beauty, knew her worth and celebrated her power?
Naked Beauty invites all women to embrace their unique, snowflake beauty.  Designed to INSPIRE, INFORM, TRANSFORM and ENLIVEN your beauty routine, it will:
TEACH you the secrets to eliminate confusion about what foods are natural beautifiers
SHOW you the Beauty Basics that will bring out your natural RADIANCE at any age
IGNITE your attractor-factor with so much self-love you become IRRESISTABLE
BOOST your beauty IQ about TOXIC chemicals you want to avoid in cosmetics
UNLOCK the mysteries of luxurious beauty treatments that top world Spas charge small fortunes for
AWAKEN your powerful inner goddess who knows her value and worth as a woman
Find out the secrets that beautiful women use to enhance and maintain their stunning beauty.
Read Naked Beauty E-Book and unveil your most beautiful goddess-self today!
$39.95