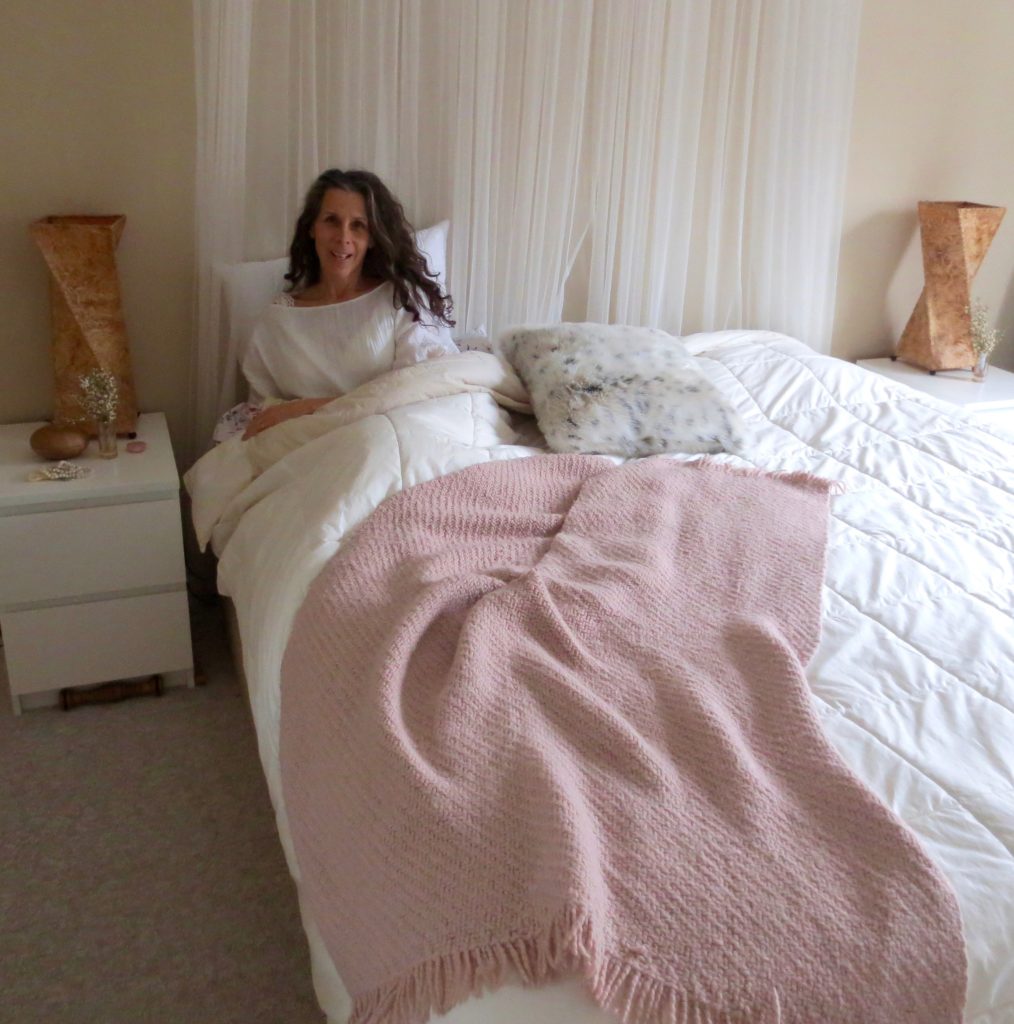 Hello Love,
You may remember quite a while back I told you about my orange-sized ovarian cyst that had been very painful and my health and energy was being affected.
I shared that my gynecologist recommended surgery and that would include not only removal of the cyst, but of my entire ovary (!).
To avoid surgery I have been faithfully working towards healing NATURALLY.
My plan included:
– a mostly fat-free high-raw low-sugar diet
– particular herbs and superfoods
– magnetic therapy and grounding
– reiki and massage
– fasting and cleansing
– castor oil packs
– essential oils and bach flower remedies
– meditation, prayer, journalling
– and of course extra rest and Exquisite Self-Care
It seemed so doable too, as I had healed a larger cyst on my ovary in my early 20's.
Over the past 22 months this cyst has been monitored by ultrasound and had stopped growing and even shrunk about 1cm.
I felt I was on the right track 🙂
But as of the last 12 months despite everything there was ZERO change.
At my quarterly check-ups/ultrasounds I kept asking my doctor

"Isn't there another way other than removing my ovary to heal/deal with a cyst?

Can't we just drain it with a needle or something less invasive then removing my ovary too?"

He just kept saying surgery and removal of the ovary was the only way.

Recently I was telling one of the ultrasound technicians about not being willing to lose my ovary through surgery but also not satisfied to continue with this toxic mass inside me wondering why it couldn't just be drained…

She said, 'Yes, there is a procedure that does exactly that!'
My gynecologist's response when I asked why he had not informed me about this alternative-
'Well, I don't do that procedure.'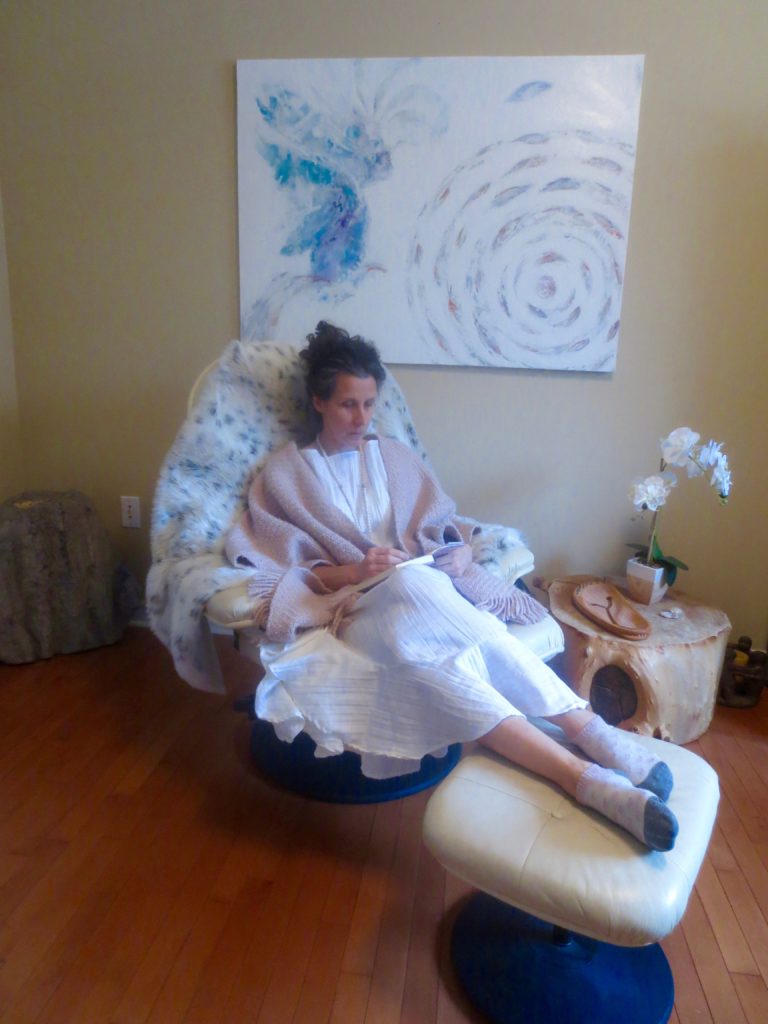 Had I known about this SIMPLE procedure with only LOCAL FREEZING that took literally 3 minutes, I would have done this much sooner.
Of course I would have preferred knowing about this earlier but I'm thrilled that my INTUITION had been speaking to me all along and led me to a graceful outcome!
This really shows how vital it is for every woman to be able to hear her Divine Downloads and TRUST herself.
And the other lesson is that somewhere along the way I lost sight of my WHOLENESS.
On my mission to 'heal' my ovary, I was coming from LACK of HEALING/WHOLENESS.
I temporarily forgot that my health is not of my body i.e. my body is only a reflection of it.
This is a Universal Truth that we are conditioned to forget and live in an illusion of illness or lack.
I'm so grateful for the deeper healing I received which has been a restoration of my perception.
Which The Course in Miracles says is what a Miracle is.
Sending you all love and miracles,

ps ps Next time I'll share my new ceremonial gowns you've got to see if you enjoy sacred ritual and feeling feminine- they're Divine! They are handmade with love and have tiny gemstones sewn into the hem, I don't even sell them but make them as gifts…