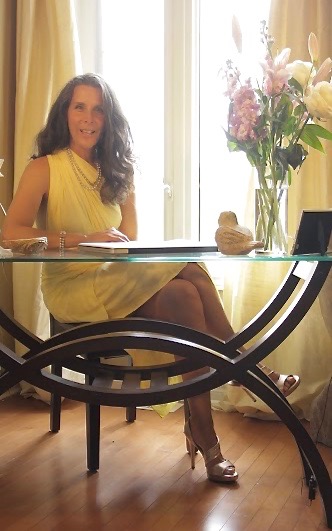 Have you ever looked at some of the women entrepreneurs you admire
and you just KNOW you have a message and that YOU could be as successful?
Some of my clients have asked me how to create a beautiful life inspiring women
in a way that feels powerfully feminine and FUN- and make a good income too!
I've been invited by my collegue Amanda Moxley to share how I've done it in her upcoming
SPEAK YOUR WAY TO SUCCESS video series.
IF you ever thought about what it would take to switch from being
an employee to entrepreneur, check out this free event!
You'll discover:
– How to fill LIVE and VIRTUAL events with raving fans who adore you
– The difference between 'high-touch' and 'high-tech'
– Fun sponsorship ideas to go into your event making money
– Secrets to standing out from the crowd in the crowded online space
– Tips on dressing for success to attract clients on stage, in video and livestream
– What NOT to do on social media
– Secrets to connect with your tribe AND MORE!
The same success is available to YOU if you stop trying to reinvent the wheel
and try some simple, practical steps that have worked for me and my collegues.
ps I know this is a little different from what I usually talk about but…
DID YOU KNOW MORE WOMEN THEN MEN are becoming entrepreneurs?
There are so many BENEFITS to having your own business especially for us women!
>> LEARN MORE ABOUT THIS VIDEO SERIES HERE <<