EYE CANDY NATURAL CANDY APPLES
I'm not  a big fan of Halloween…it feels rather like a soul-less celebration to me, and the glorification of junkfood is SHOCKING.  But kids love it and rather than be a party-pooper, I took my family on beautiful lantern walks with 'lanterns' we made from baby food jars and wire, decorated with  colored tissue paper glued to the outside like a stained glass window, and a little tea lite inside.
We gather with other unschooling families for a bon fire and wagon rides.
This year we are going to a party so I decided to make these pretty treats to bring.
Perhaps its the jewel tones on the trees or the crispness in the air…there is something about Autumn that inspires being in the Hearth of the home, the kitchen, to feel warm and cozy.
Making seasonal treats is a fun way to spend time with the kids making memories, too. Candy Apples are an exciting emblem of childhood, but if they also conjure up images of dentist visits for you, try making your own wholesome and natural Candy Apples.
This is the season for apple picking, and Mac's or Spartan apples are wonderful to use for candy apples because they are tart and go nicely with the naturally sweet toppings.
Apples- as many as you wish to make
Toppings– organic dried fruit (sliced up thinly pieces of papaya, cranberries, currants, goji berries, shredded coconut, etc), nuts- raw and organic loosely chopped almonds, pecans, cashews, peanuts, etc., seeds- pumpkin, hemp, sunflower, organic, edible flowers- rose, lavender, etc., raw chocolate nibs.  The white frosting is made from equal parts Coconut Butter and raw Honey.
Be creative and see what ingredients and combos you come up with.
The first step after picking or buying your apples is to have the sticks prepared.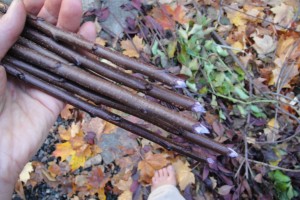 Of course you can buy them, but its more fun to find twigs on a hike and with a clean knife but them into the desired lengths.  Use thinner twigs for the Banana Ghosts than for the Candy Apples. Create a nice tip on one end for spearing the fruit.  Dip the twig tips into 3% diluted Hydrogen Peroxide and dry and set aside.
Separately, chop the seeds and nuts and goji berries lightly in a food processor, and set aside in separate dishes.
Have ready all the different ingredients for each candy apple that you are creating: Goji Berry-Pumpkin Seed with Pomegranate seeds; Dried Papaya Mosaic; Lavender Pearl; Cranberry-Coconut.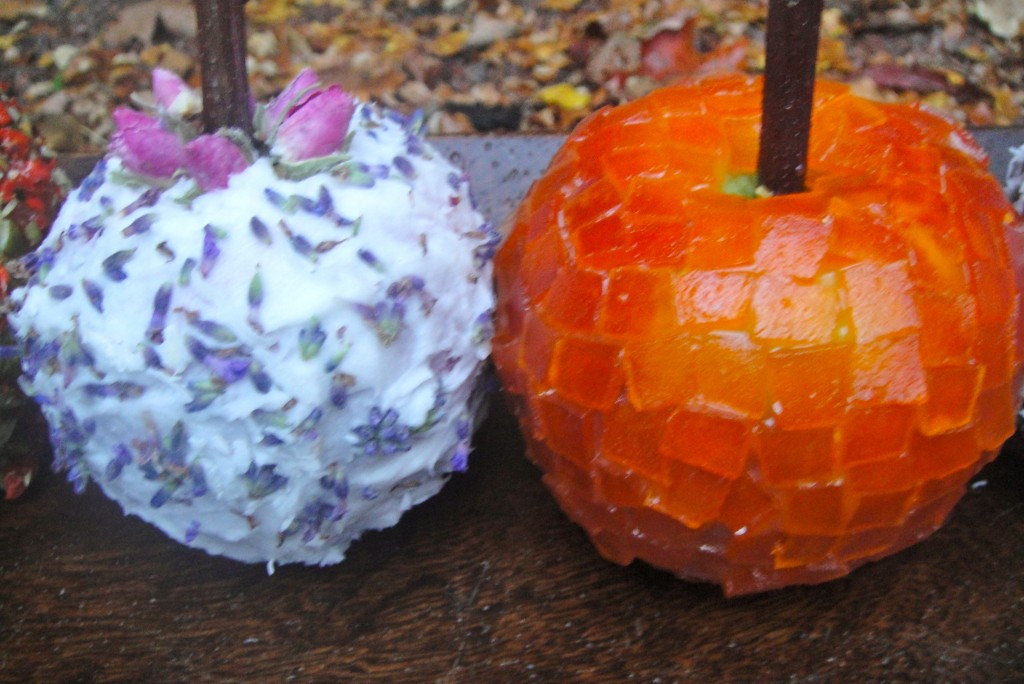 METHOD:
Place the clean and dry apples on a clean tray, insert the sticks half way and then spread a thick, raw honey or frosting onto the apples.  Place the tray into the freezer for a few minutes so the honey stays firm while you assemble the ingredients and clean the sticks or your surface where you will be decorating the apples.
Remove one apple at a time and either sprinkle or roll the apple into the topping of your choice. Take pictures of your creations if you feel inspired to.
Keep all the decorated apples on a tray in the fridge until ready to serve.
CHOCOLATE DIPPED GHOSTS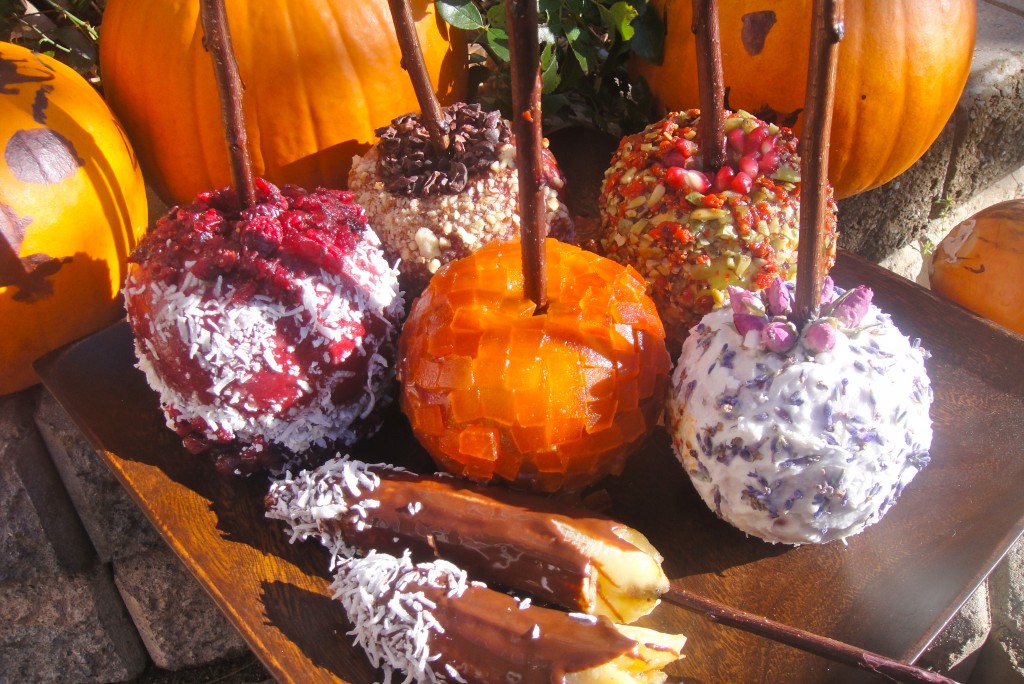 Cut the bananas in half and carefully make the ends jagged to look like a ripped sheet. Insert the stick half way. Dip into chocolate sauce and roll in coconut and place onto a tray to rest in the fridge until it is time to serve.
CHOCOLATE SAUCE
¼ C Agave nectar
¼ C raw cacao powder from the Health Food Store
dash of cinnamon
Mix and dip the bananas into and sprinkle the tops with unsweetened, organic shredded coconut.
Enjoy the fun of these healthy, Halloween treats!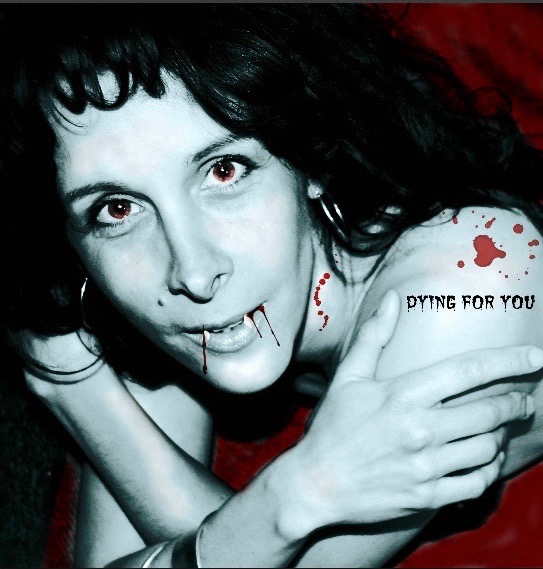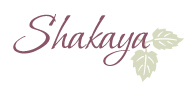 Tagged: autumn, exquisite self care, family, natural health and beauty, raw foods, raw recipes, raw renewal, rejuvenation, sensual beauty